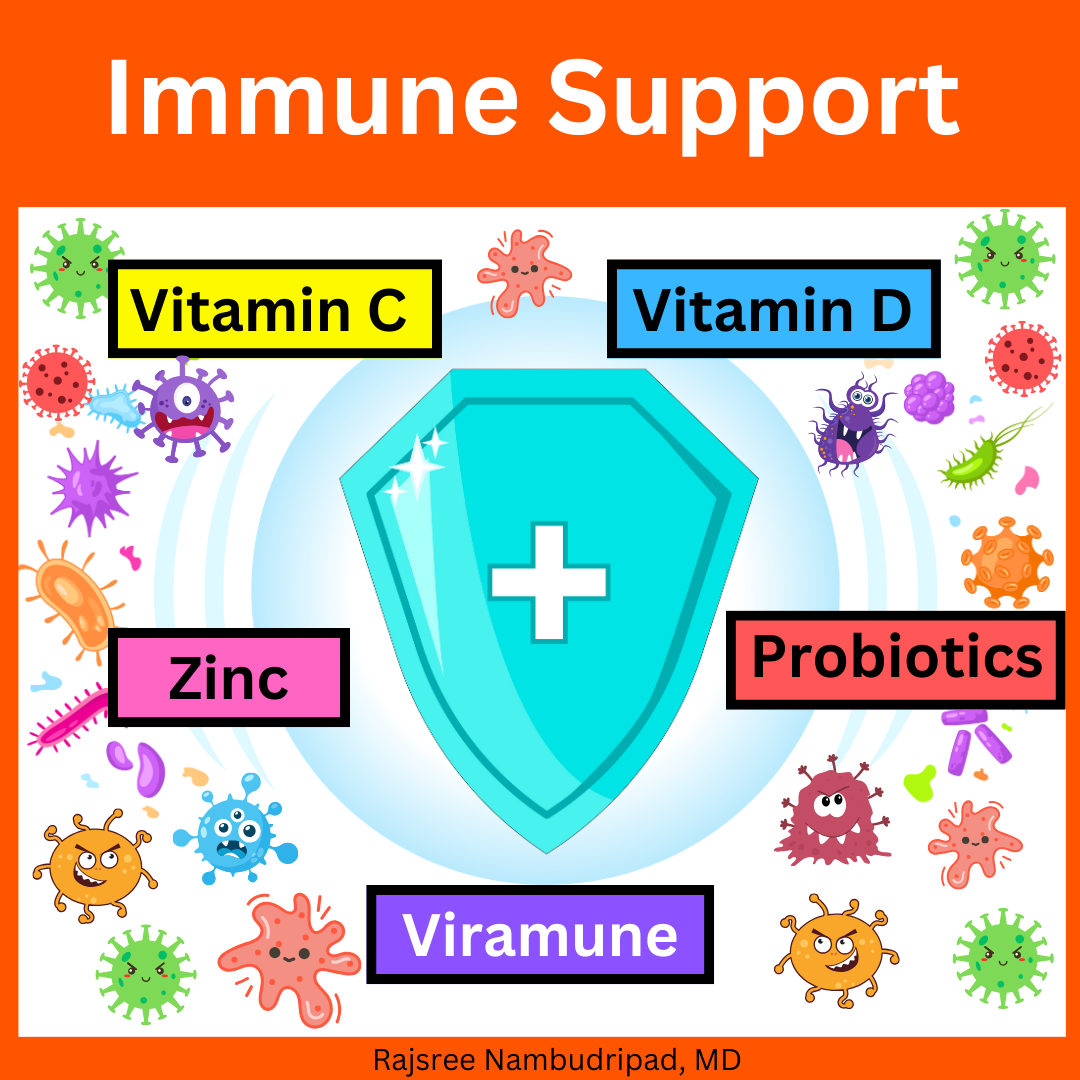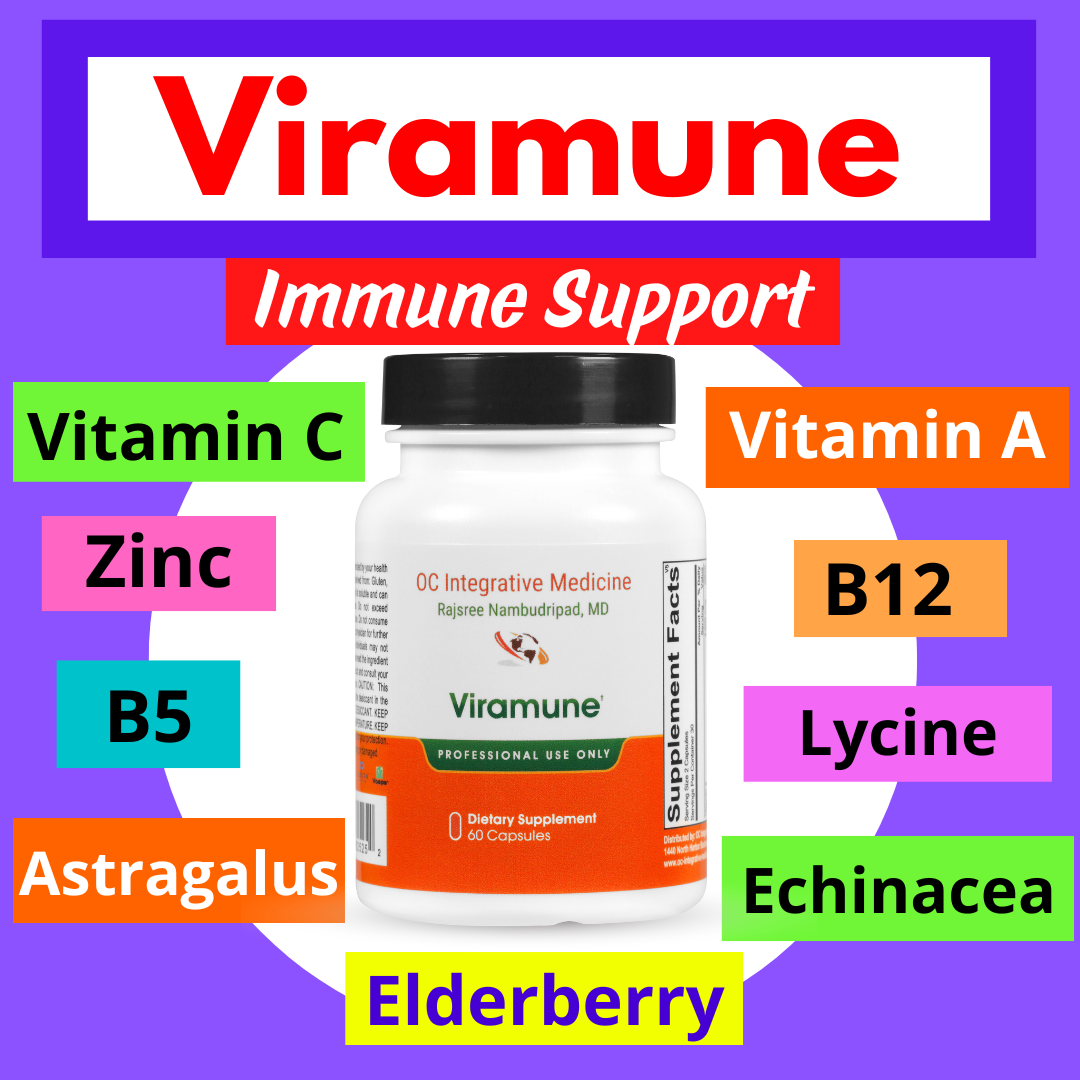 Hi Friends,
We are now officially in fall 🍂, and the weather has started cooling down.  What can you do to support your immune system through cold and flu season 😷? 
First and foremost, focus on your diet🥗.  Eat plenty of vegetables🥦 and fruit🍓 to get PHYTONUTRIENTS.  These are powerful plant compounds like fiber, antioxidants, and minerals that you get from eating plant foods!  Stay away from refined SUGAR, which causes inflammation and lowers your immune system.
Supplements to strengthen your immune system 🛡️ include:
1) Vitamin C 600 mg:  1-2 capsules per day.
2) Vitamin D3 5000 IU with K2:  Most people need 1 capsule per day to optimize their blood levels to 60-80 ng/mL
3) Zinc:  1 capsule every other day to optimize your blood level to 100 mcg/dL
4) Probiotic 100 Billion:  1 capsule in the morning on an empty stomach.  Remember 70% of your immune system is in your gut! 
5) Viramune:  This is recommended for those with high exposure or for anyone feeling viral symptoms.  It can be taken 2 capsules daily as a preventative dose, or increased to 2 capsules after every meal if you have any viral symptoms.
In addition, be sure to keep exercising regularly🏃‍♀️ and prioritize your sleep 🛌!
Orange-Ginger Smoothie:

Support your immune system with a refreshing morning smoothie!

1 orange (before peeling, include the zest!)
1/4 inch piece fresh ginger, peeled and grated
1/4 cup walnuts
1/2 tsp cinnamon
16 oz unsweetened almond milk 
1 scoop Collagen with Hyaluronic Acid
1 scoop Prebiotic Fiber
Pinch of salt
Stay healthy everyone! 🧡

Warm regards,

Rajsree Nambudripad, MD