We are currently not accepting new patients. If you would like to be added to our waiting list, please fill out the form.
Dr. Rajsree's supplements and protocols are now available to the public. Learn more here:

Mon, Tue, Thur, Fri: 8:00 AM – 4:30 PM   
Wednesday is our administrative day and we close at noon.
After hours, please leave a message and we will get back to you as soon as possible.  For urgent matters after-hours, please seek attention at your nearest urgent care or emergency room.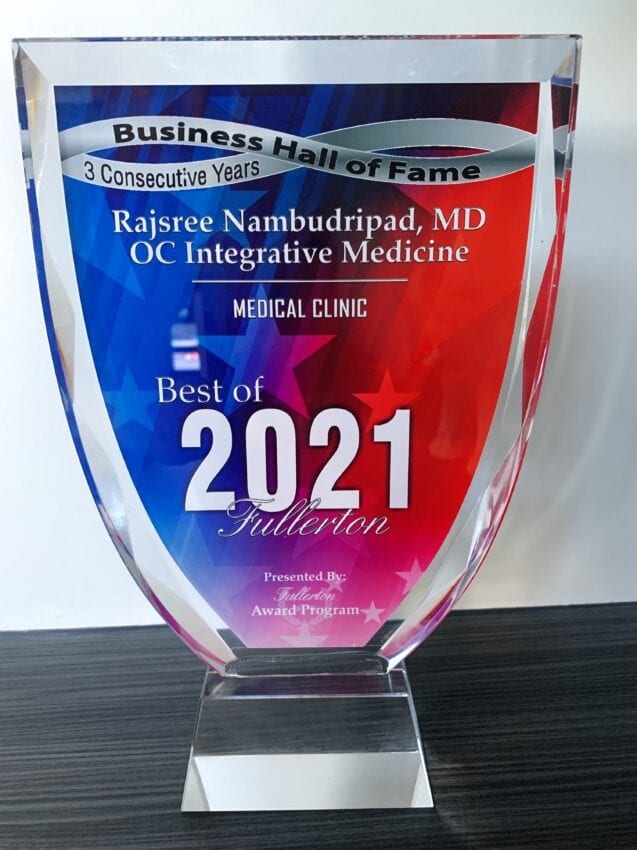 Watch Dr. Rajsree's Lectures on YouTube
"Are you Suffering from A Hormone Imbalance?"
Tuesday, February 18, 2020 at 6 PM at St. Jude Rehabilitation and Wellness Center in Brea 2767 E. Imperial Hwy, Brea, CA 92821
"Healing the Gut Microbiome and Optimizing your Health"
Tuesday, October 22 at 6 PM St. Jude Rehabilitation and Wellness Center in Brea 2767 E. Imperial Hwy, Brea, CA 92821
"Mood and Brain Health: Overcoming Depression and Anxiety"
Tuesday, October 8 at 6 PM St. Jude Rehabilitation and Wellness Center in Brea 2767 E. Imperial Hwy, Brea, CA 92821