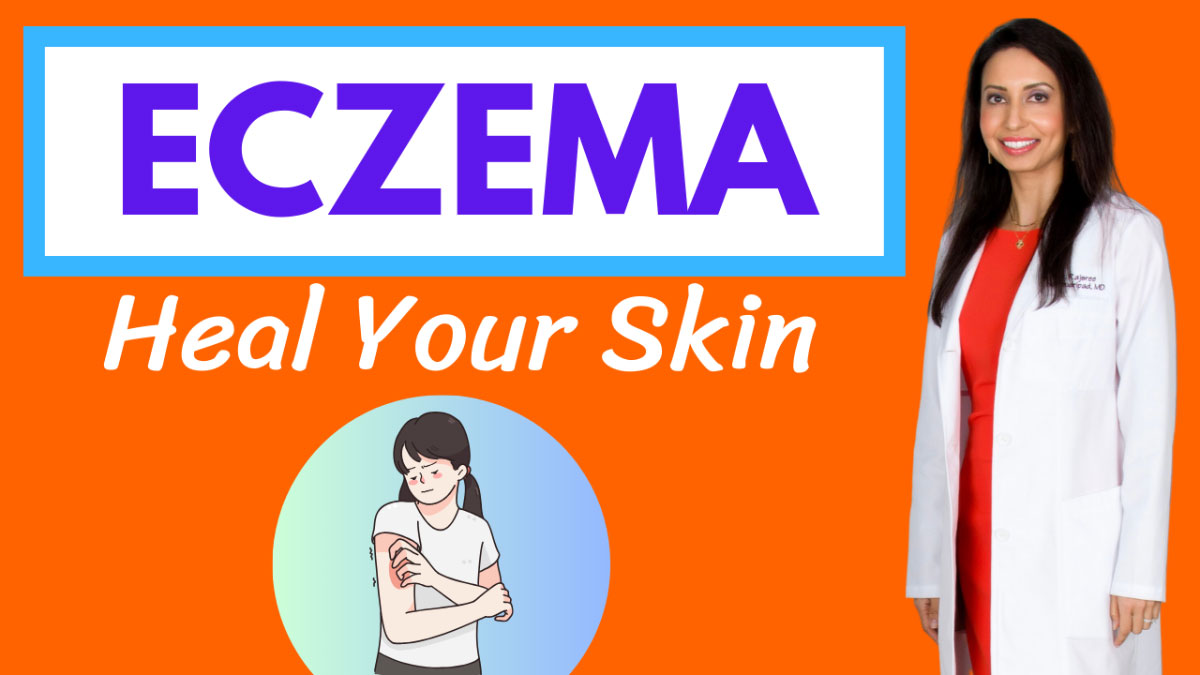 Hi Friends,

Do you know someone who suffers from Eczema?  This is a frustrating skin condition, also known as Atopic Dermatitis, which creates a vicious itch-scratch cycle leading to dryness and inflammation in the skin.  It affects 20% of children and 5% of adults worldwide!  Conventional treatments for Eczema are limited and primarily involve topical steroids.

I'm thrilled to announce the completion of my latest video presenting my comprehensive integrative approach to Eczema!  This video is a deep dive into the root causes of Eczema, looking closely at the gut microbiome, food and environmental allergies, inflammation, and nutrient deficiencies. Then I present my natural protocol for healing eczema by addressing these root causes.

This video covers the importance of the Gut-Skin Axis and the relationship between Leaky Gut and Leaky Skin.  Learn how certain postbiotics such as Butyrate, which is made by specific gut bacteria, play a protective role in improving immune tolerance and preventing Eczema.

I present some fascinating research done on the gut microbiome in infants showing the role of certain gut bacteria that influence immune tolerance and the pathophysiology leading to the development of Eczema.  Factors like how you were born (vaginal delivery vs. c-section), whether you were breast or bottle-fed, and whether you were exposed to antibiotics early in life can all affect your gut microbiome and the likelihood of developing Eczema.

Some of the key supplements for healing eczema include:

Gut Healing Supplements:

L-Glutamine and IgG Guard are my two favorite supplements for healing gut inflammation and treating Leaky Gut.

Digestive Enzyme Pro helps you to better digest and break down your food.  Otherwise, incompletely digested food, especially proteins, often registers as foreign threats in your gut triggering inflammation.

Probiotic 100 Billion and Probiotic 225 Billion are high-quality probiotics to improve the diversity of your gut microbiome

Butyrate is an essential postbiotic that improves immune tolerance and reduces inflammation on the skin

Essential Nutrients:

Vitamin D3 with K2:  Vitamin D is a key modulator of the immune system and studies show that having low Vitamin D can cause Eczema to flare.  Most people need 1 capsule per day (5000 IU of D3) to optimize their blood levels to 60-80 ng/mL

Omega 3 Fish Oil:  This provides essential fatty acids to lower inflammation in the body and nourish the skin.  I recommend 1-2 capsules (1-2 grams) per day.

Vitamin C:  Vitamin C is important for the immune system and a powerful antioxidant for the skin.  I recommend 1-2 capsules, or 500-1000 mg per day

Zinc: Zinc is also important for the immune system.  I recommend 1 capsule every other day after food.

Please share this video with anyone you know who needs help with their skin!  Please post all your questions and comments. I look forward to hearing from you!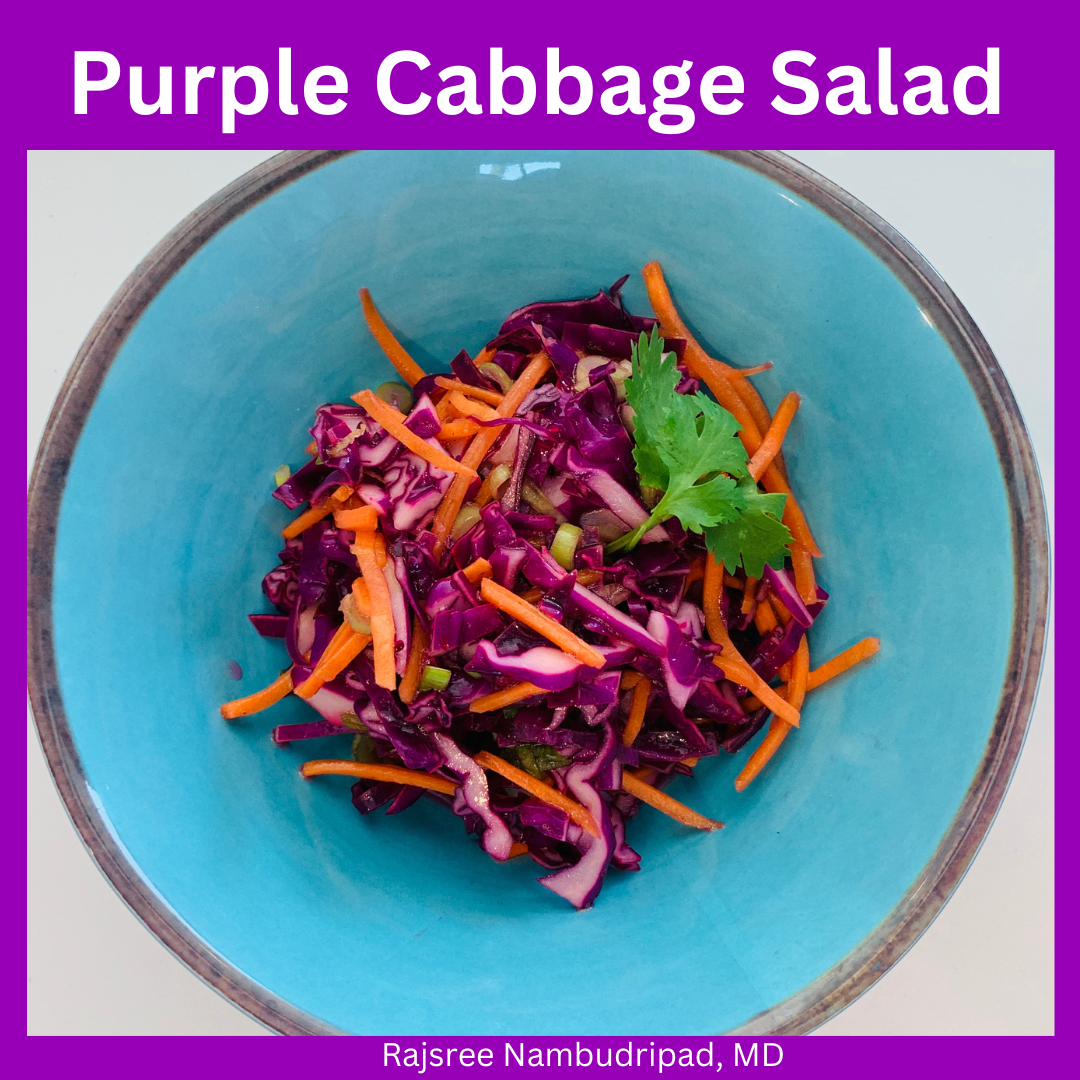 Purple Cabbage Salad
This is a colorful and crunchy salad full of phytonutrients and antioxidants for your skin!
1 small purple cabbage chopped finely
1 cup of shredded carrots
1/2 cup chopped Italian Parsley
1/4 cup chopped green onions 
Dressing:  1/4 cup Extra Virgin Olive Oil, zest and juice of 1 lime, 1/2 tsp of salt and 1/4 tsp black pepper  
Toss together and let sit for 15 minutes before serving.
I was honored to receive my Silver Play Button Award from YouTube this week, for reaching 100,000 subscribers!
Thank you all for your support! 🧡
Warm regards,
Rajsree Nambudripad, MD