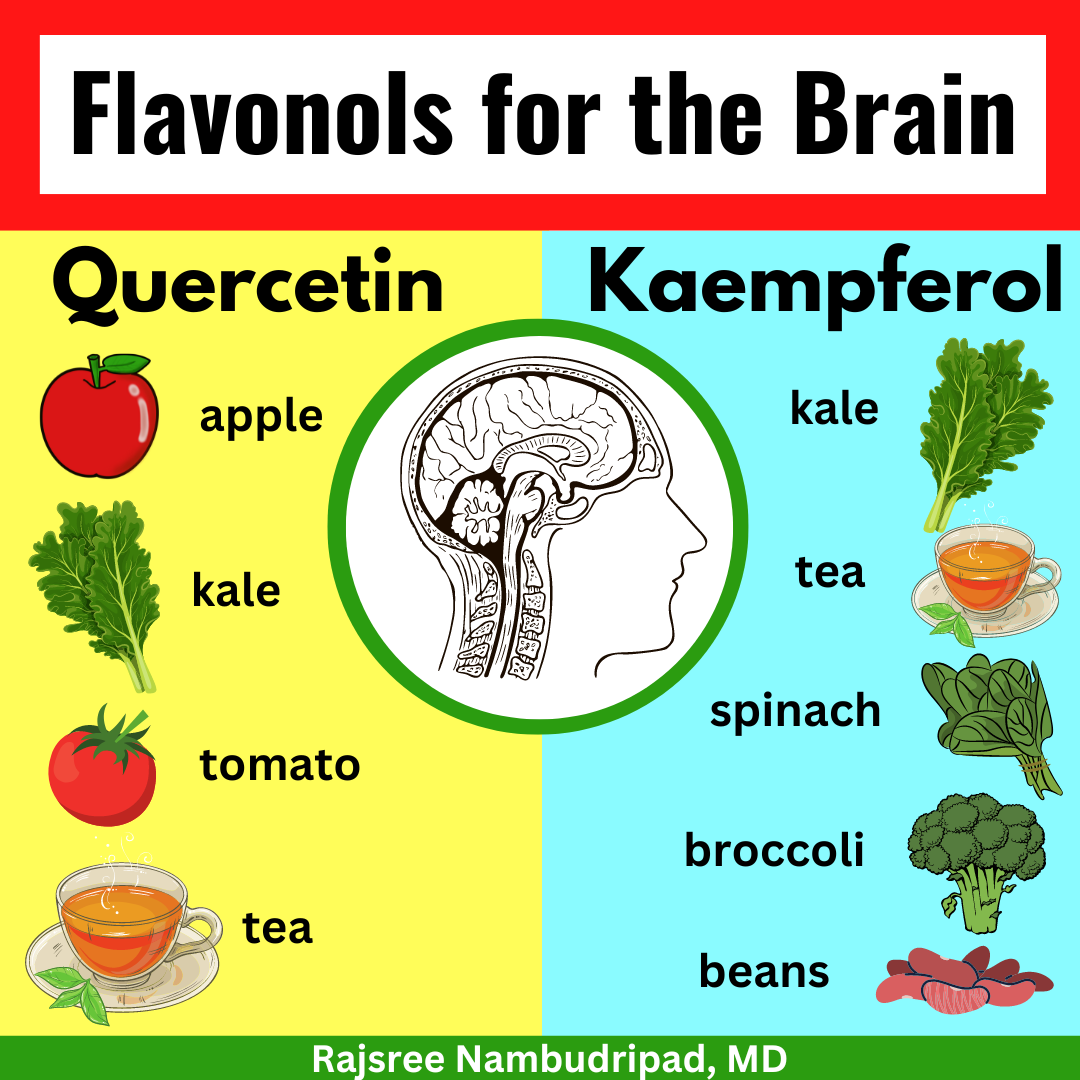 Hi Friends,
Exciting research on the power of FOOD to slow cognitive decline was just published in the journal of Neurology!  
The study looked at the impact of antioxidants known as Flavonols, such as Quercetin and Kaempferol from food sources 🥦🍎🥬 (see diagram above). 
In this study, 961 people above the age of 60 were enrolled.  This was a prospective cohort study looking at Chicago residents living in retirement communities.  These participants were followed for an average of almost seven years!  Cognitive assessments were proved annually through 19 standardized tests.  They found that those eating higher levels of foods rich in Quercetin and Kaempferol showed slower global cognitive decline and improved memory!
The study was analyzed to ensure the data was not impacted by physical activity, smoking, or the ApoE4 gene status.
To learn more about the ApoE4 gene and Alzheimer's disease, please check out my video, which reviews a preventative lifestyle approach to cognitive decline.
In my diagram above, I summarize the foods rich in Quercetin and Kaempferol which were consumed by the participants in the study.  Which of those fruits and vegetables are your favorites?  These Flavonols provide antioxidant and anti-inflammatory effects on brain 🧠 cells, helping to reduce neuroinflammation.
This study was based on surveys analyzing the diets of the participants over the course of the seven years.  No supplements were involved!  However, it is possible to get additional Quercetin through a supplement we carry, called Histamine Support.
An easy way to get more Kaempferol in your diet is to make my super yummy Garlic Roasted Broccoli 🥦.  See Recipe below ⬇️.  Hope you get a chance to make it!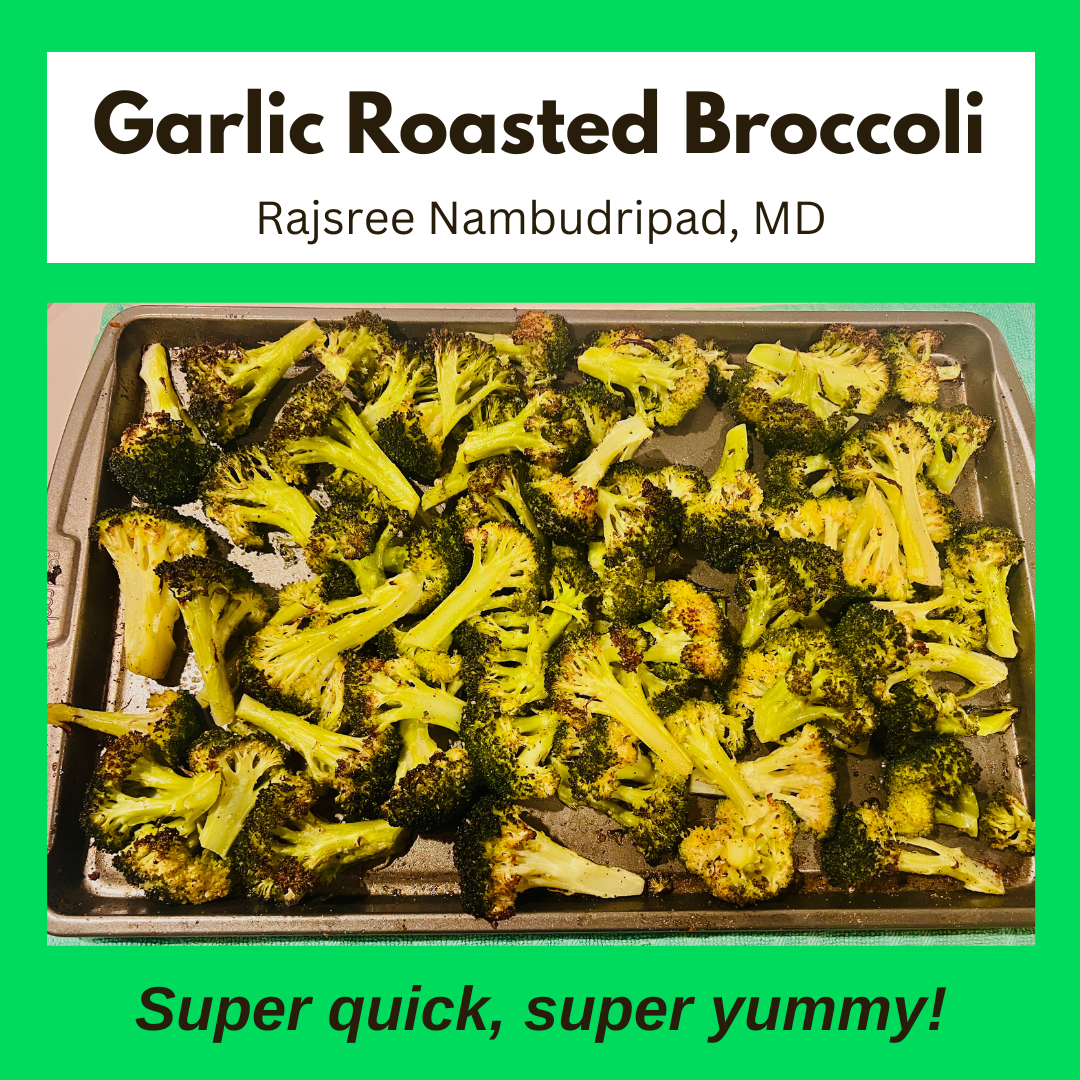 Preheat oven to 425 degrees F
Cut up 4-5 broccoli crowns into florets, and place on baking tray
In a bowl, mix together: 1/3 cup olive oil, 2 tsp garlic powder, 1 tsp Himalayan salt
Pour the oil mixture over the broccoli florets and mix well!  Make sure oil is coating all parts of the broccoli (helps it to turn out nice and crisp in the oven).
Bake for 15-20 minutes until nicely roasted with browned edges.
Enjoy it while it lasts!
With gratitude,
Rajsree Nambudripad, MD