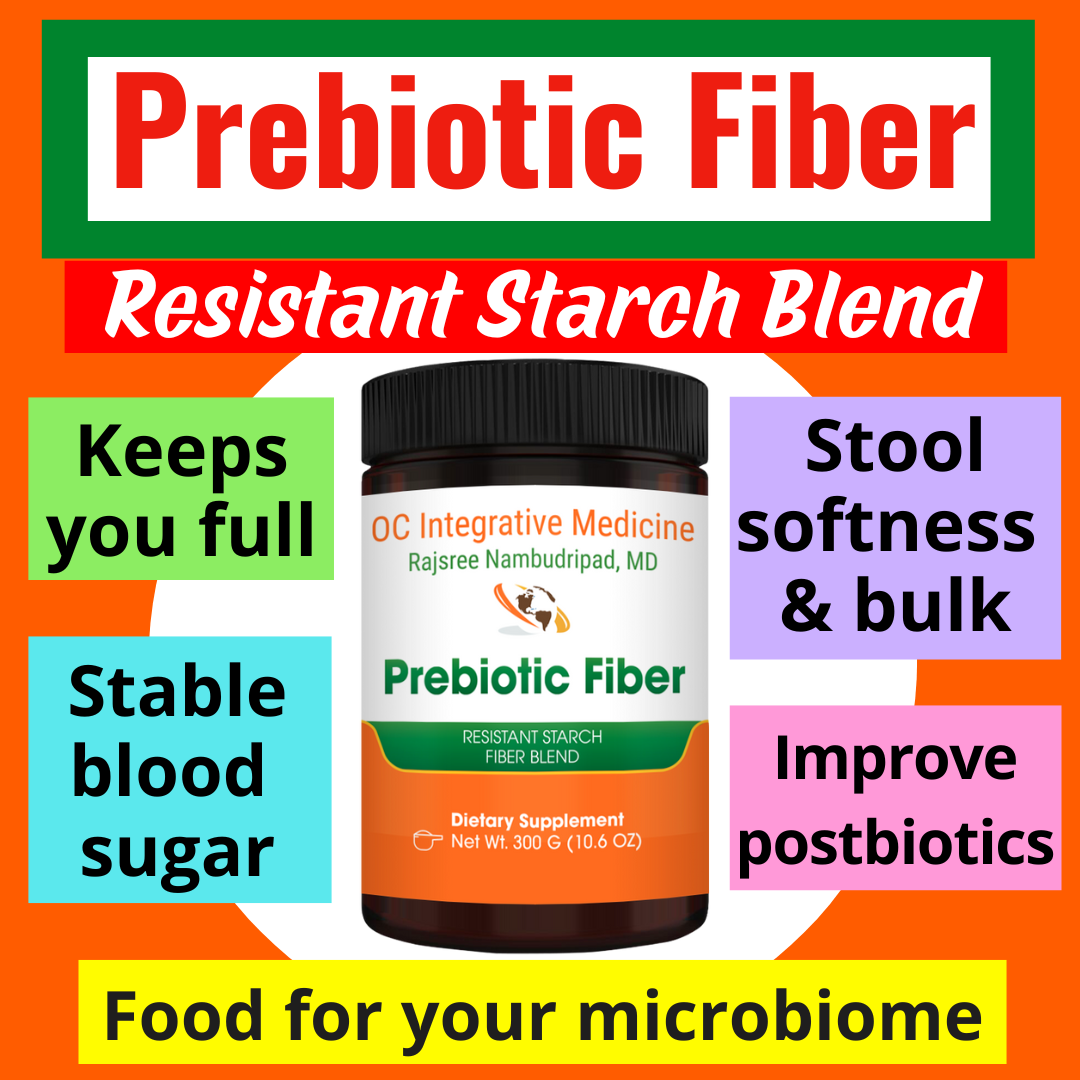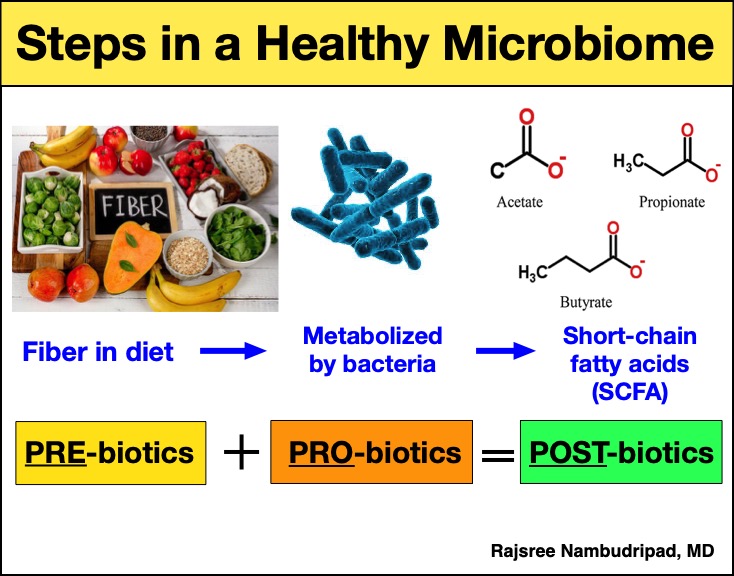 Hi Friends,
Are you getting enough fiber in your diet? Sadly, most Americans only get 10-15 grams of fiber a day. No wonder so many Americans suffer from constipation, bloating, hard stools, and incomplete evacuation. 😱
Today, fiber consumption is abysmal compared to our Paleolithic ancestors, who ate 100-150 grams of fiber a day! For optimal health, you need at least 25-30 grams of fiber a day. The more fiber the better!
Eating a diet rich in vegetables🥬, fruit🍌, nuts🥜, seeds, and whole grains is a good start, but many people still need help getting to their optimal fiber goals.
That's why I created my Prebiotic Fiber made from a unique resistant starch blend. It has green banana flour and Arabinogalactans (from the Larch tree). This fiber is excellent for:
1) Staying full
2) Promoting healthy weight loss
3) Bulking the stools for easy and complete evacuation
4) Stabilizing blood sugar and reducing Insulin levels
5) Feeding your colon bacteria so they can make postbiotics (an important indicator of your microbiome health)
Did you know that having robust postbiotics is important for your energy and metabolism?
This fiber dissolves amazingly well in cold beverages🥤, hot beverages☕, smoothies, and healthy baked goods🍪.
Here are 3 of my personal favorite ways to use Prebiotic Fiber on a daily basis:
Strawberry 🍓 Smoothie for 2:
16 oz unsweetened almond milk
10 ripe organic strawberries
2 scoops Prebiotic Fiber
2 scoops Collagen with Hyaluronic Acid
2 Mejool dates, pitted
Spiced Collagen Late☕:
1 hot cup of almond milk
1/2 scoop of Prebiotic Fiber
1 scoop Collagen with Hyaluronic Acid
1/4 tsp cinnamon
1/8 tsp nutmeg
1/8 tsp cloves
Can sweeten with Stevia in the raw, 1 tsp of honey or maple syrup or enjoy unsweetened with a single Medjool date on the side.
Fiber Brownies😋:
Dry Ingredients:
2 cups almond flour
1/2 cup cacao powder
1 tsp baking powder
1/4 tsp salt
3 scoops Prebiotic Fiber
3 scoops Collagen with Hyaluronic Acid
Wet Ingredients:
1 egg
1/2 cup + 1/8 cup maple syrup
1/2 cup olive oil
1/2 cup unsweetened almond milk
1 tsp vanilla extract
Mix the wet and dry ingredients separately, then mix together and bake at 350 F for 25-30 min.
You won't even notice the Prebiotic Fiber in these delicious recipes, but the ecosystem of bacteria in your microbiome will thank you!
Warm regards,
Rajsree Nambudripad, MD