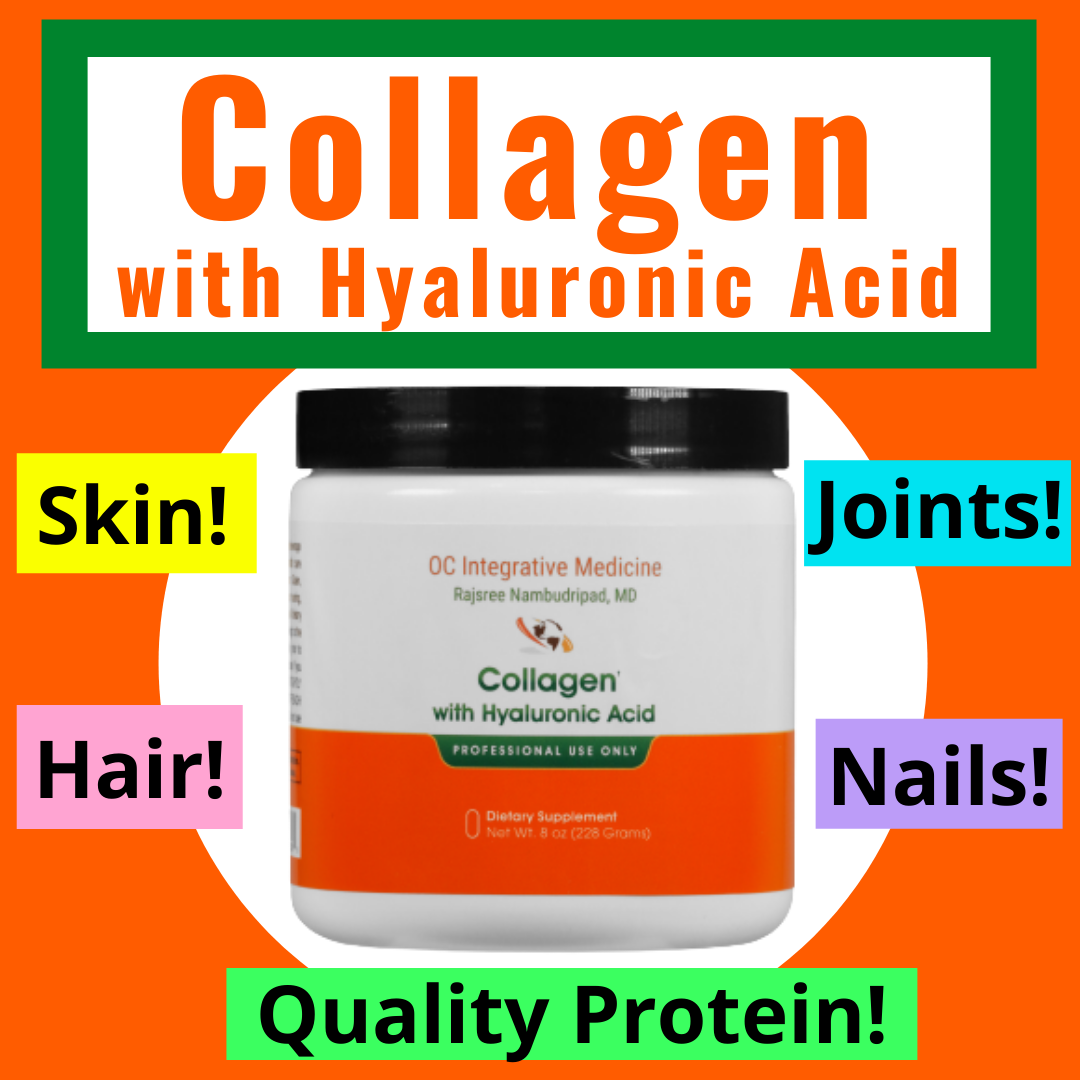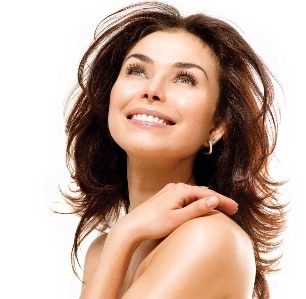 Hi Friends! 
One of my favorite health and beauty supplements is Collagen with Hyaluronic Acid! Collagen has all the amino acids from the tendon and ligaments of cows.  It's easy to digest and absorb from the GI tract.  Collagen is excellent for youthful looking skin with moisture and elasticity. It's also an excellent protein for hair and nail growth.  Over the years, I have received amazing feedback from patients telling me their face looks younger and their hair and nails are stronger than ever when supplementing with 1 scoop of this Collagen daily. 
What makes this Collagen unique is the Hyaluronic Acid, a key ingredient for skin and joints! It also has vitamin C, magnesium, and mucopolysaccharides that make it more effective in the body. If you're suffering from aches and pains in your joints, try supplementing with Collagen to see if the pain improves. 
What I love about Collagen, is its versatility! You can add it to your coffee, smoothies, make a hot comforting drink, or bake it into brownies!  Here are some of my favorite ways to use Collagen:
 Collagen Coffee:
Prepare your coffee as you usually would and stir in 1 scoop of this collagen protein.  To make it frothy, blend in a blender add 1 tsp MCT oil (medium chain triglyceride oil).
Collagen Smoothies:
Strawberry/ Banana:  Unsweetened non-dairy milk + fresh organic strawberries + 1/2 frozen banana + 2 scoops Collagen protein
Chocolate/Almond Butter:  Unsweetened non-dairy milk + 1/2 tsp cacao powder + 1 tablespoon almond butter + 1/2 frozen banana + 2 scoops Collagen protein
Collagen Gingersnap Milk:
Hot non-dairy milk (I like unsweetened vanilla Simply Almond brand).  Add a slice of fresh ginger, and stir in a sprinkle of cinnamon, nutmeg, and cloves + 1 scoop Collagen protein.  To make it frothy (optional) blend in a blender.  I enjoy this unsweetened with a single Medjool date on the side.  It's one of my favorite desserts, actually quite divine!  Or you can add 1 tsp of maple syrup or honey to sweeten the drink.
Fudgy Collagen Brownies:  
Dry Ingredients:
2 cups almond flour
1/2 tsp baking powder
1/4 tsp salt
1/2 cup cacao powder
6 scoops of Collagen protein!
Wet Ingredients:
1 egg
3/4 cup olive oil
1/2 cup unsweetened almond milk
2 tsp vanilla extract
1/2 cup + 1/8 cup maple syrup
Mix the dry and wet ingredients separately in 2 bowls, then add the dry ingredients to the wet ingredients and mix well.  Bake at 350 degrees F for 35 minutes.  
If you would like to try some of our Collagen with Hyaluronic Acid, you can place an order here, while supplies last:
Warm regards,  
Rajsree Nambudripad, MD