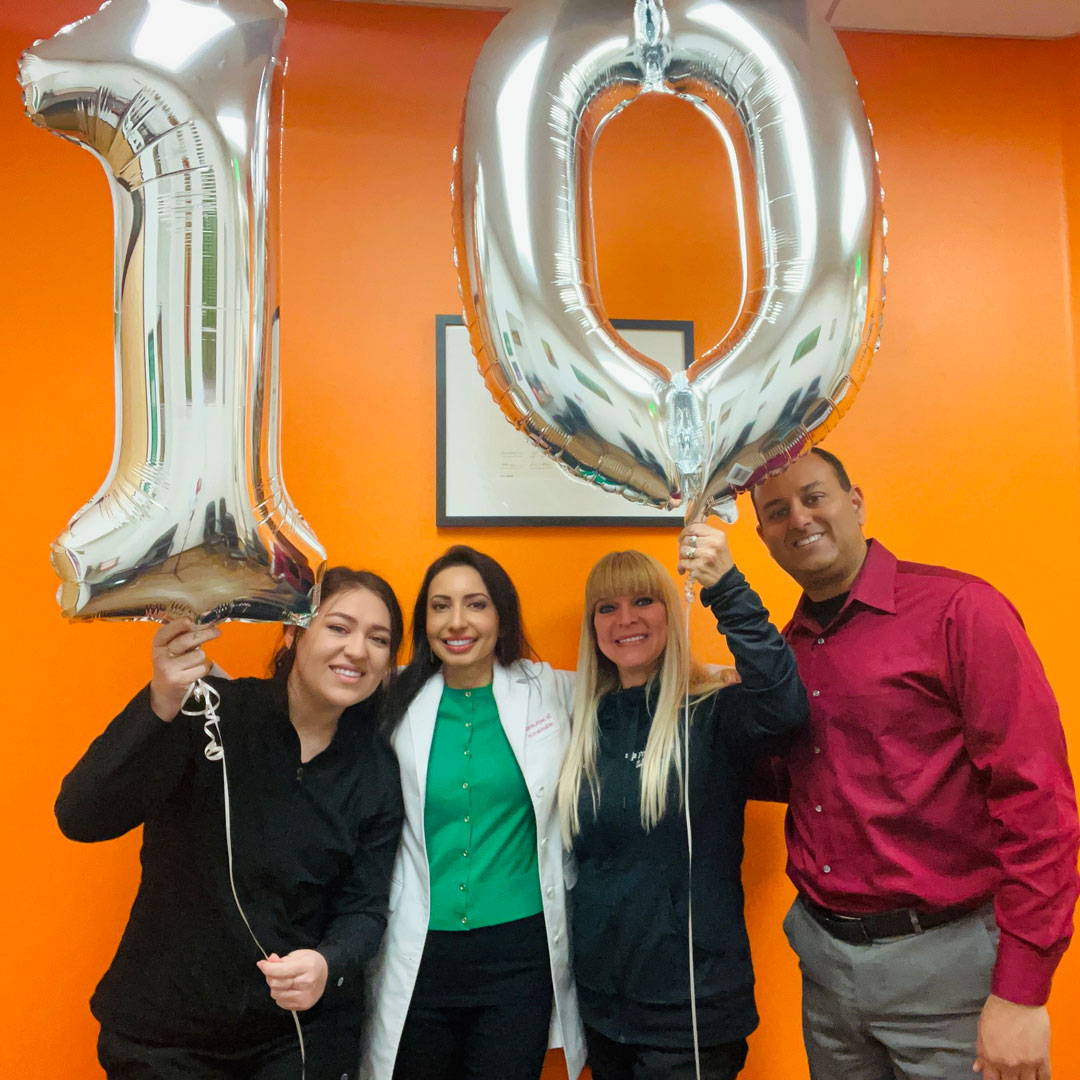 Dear Friends,
2022 marks the 10 year anniversary of my practice, OC Integrative Medicine! I started my practice back in 2012, when my son was a baby, just 8 months old.
It's hard to believe a whole decade has flown by! It has been an incredibly fulfilling journey and I am so grateful for the support of my family, staff, friends, and dear patients. I feel deeply blessed to have the privilege of caring for patients in my own practice.
Much gratitude to all of YOU for helping my practice grow and flourish! Thanks for watching and sharing my videos! I'm humbled that people around the world have found the videos helpful and to have reached the milestone of 20K subscribers on my YouTube channel!
Special shout out goes to my dear husband, Roy Nambudripad, MD, who is always there for me 24/7 helping me with EVERYTHING! He has been my cheerleader and supporter every step of the way. I would like to thank my mother-in-law, Dr. Devi Nambudripad, who is world-renowned for her technique, Nambudripad's Allergy Elimination Technique (NAET), for inspiring me to work hard and pursue my dreams.
I'm extremely fortunate to have dedicated and hard-working staff, Alex Villegas (alexandraOCIM@gmail.com) and Allexis Goldberg (allexisOCIM@gmail.com), who come to work everyday with a smile and positive attitude. They make ALL the difference in patient care! Feel free to email them if you need any assistance with scheduling or placing an order.
Thank you again.  Now on to the next 10 years…
Warm regards,
Rajsree Nambudripad, MD